She was the dog who loved my children
She was the dog who loved my wife
She was the dog who loved us unconditionally
Every day of her life
They say all dogs go to heaven
I really hope it's so
For I hope to see all of man's best friends
Especially, Yukiko

Yukiko
January 1, 2002 to March 10, 2018
Without our little dog around
I do not know how life will be
Which is why I hope in heaven
To find our little Yuki
But whether dogs go to heaven
I really do not know
But I know that here on earth
God's love they do show
For who of all our many friends
Can love us when we're down
Who can always make us smile
When we have a frown
Who knows our every mood
Loves us even when we're late
Who sees our faults and failures
Loves us in whatever state
Only God above and people's dogs
Love unconditionally
They wait for us so patiently
To just come home and be
I hope dogs go to heaven
Yes, I really hope it's so
Because I want to see God's friends again
Especially, Yukiko
© 2018 Michael T. Miyoshi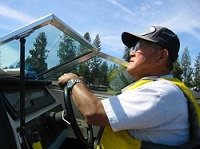 Tatsunosuke Kenneth Miyoshi
(December 20, 1940 – January 31, 2016)
Tatsunosuke Kenneth Miyoshi was born on December 20, 1940 and went to meet his Lord Jesus on January 31, 2016. He went peacefully at home surrounded by his wife, his surviving siblings and their spouses (who were his siblings too, because family is family), his children and their families, and one of his nieces. He was at peace because he knew he was going home, and because he knew his family would take care of each other.
He had different names depending on how you knew him. He was Tatsu to his siblings, T. Kenneth or Kenneth on legal documents, T.K. to at least one, Uncle Ken to his nieces and nephews (until a few of them got older), Dad to his children and many of their friends, and Ken to his wife, Margie, and almost everybody else who knew him.
Ken (or Tatsu) was born in Ault and grew up in Greeley, Colorado. He loved baseball, and the Miyoshi family played every Sunday growing up. This led him to playing with the adults in the Japanese leagues, then to playing at Greeley High School, and finally to a scholarship to play at the Colorado School of Mines. People marveled at his prowess at shortstop and Margie loved to watch him play. Even as an older man, he still deftly fielded grounders and whipped the ball to first base on a rope.
Ken got his Metallurgical Engineering degree from Mines and worked in mining all his career. He worked in New Mexico, Colorado, Wyoming, Montana, Idaho, and Washington. He even has his name on a patent for processing ore.
Ken is preceded in death by his parents, Charles and Hamako, and one of his brothers, Wesley. He is survived by his wife of 53 years, Margie, his four children, Michael (and wife, Lisa), Russell (and wife, Beatriz), Scott (and wife, Mary Ann), and Marcie (and husband, Erwin), eleven grandchildren, six siblings and their families, and lots and lots of friends, who he considered family.
Ken gave his all to every endeavor and every relationship. He loved his Lord Jesus and his Highland Park United Methodist Church family. He was a stalwart fixture there, teaching Sunday school, leading youth group, serving on various committees, including chairman of the administrative council for many years, and working hard to keep the place looking and operating well. As he aged, he was told by more than one person to slow down, that he did not need to do everything. But he was always looking out for other people and so often ignored this sage advice.
Ken was more than a devoted husband, father, brother, uncle, and friend. He loved and was loved by all, really living the sayings, "To know me is to love me," and "Strangers are just friends you haven't met yet."
One of the things strangers, friends, and family members remember is Ken's joking. He was always telling jokes and stories. He made everybody laugh, even when he told bad jokes. And he was always teasing people to make them smile.
One of the stories about Ken is that more than a few of the youth he led started to call him Dad. He was uncomfortable with this at first. In fact, he never agreed to let them do it until he was assured that they were not being disrespectful to their own parents. They let him know that Margie and he were not replacements but rather a second set of parents. Most still refer to them as Mom and Dad.
Ken loved his family and gave his children the tools and the love that they needed to raise their own children. He showed them what it means to love Jesus, without disrespecting them as individuals or turning them away from the church. He showed them that true love means serving others and leaving yourself vulnerable.
He was a pillar of strength to his siblings and helped them to see that real men do cry. He was always grateful that his sister, Fumi, brought hugging to the family from Mexico. All of the family members still greet each other with warm embraces, and the men cry openly regardless of whether society says it is okay to do so or not.
Ken was more than a devoted husband. He loved Margie more than life itself and did all he could to make her life a heaven on earth. That was because he knew that being with her was as close as he was going to come to heaven while he was still here. They loved spending every waking moment together, even though they kidded to the contrary. It is difficult thinking of one without the other.
Some might wonder where Ken got his capacity to love so many people so much and so well, but those who know the truth would tell you to look in his heart. Not the physical one which failed him in the end, but his heart of hearts. There you would find the reason for his peace as he left his earthly body. There you would find his capacity to love more than any one person ought to be able to love. For there you would find his God-sized hole is overflowing with the love of Jesus.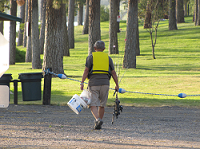 Ken Miyoshi was much more than a few words could ever describe. But whether you were the friend he just met or one he had known for years, whether you were his brother or sister, son or daughter, niece or nephew, aunt or uncle, or even his wonderful wife, you should know that he loved you with the love of God. He served you as the hands and feet of Jesus. And he wants to see you again in God's kingdom.
We love you Ken, Tatsu, TK, Dad. We will miss you. But we are comforted knowing that God met you with open arms and the words, "Well done good and faithful servant. Well done."
© 2016 Michael T. Miyoshi

Praying Hands by Albrecht Dürer
This work is in the public domain.
I really really do not know
How to pray against the status quo.
Should I ask about what fashion
God would shape my every passion?
Should I ask for confirmation
On what should be my true vocation?
Or should I ask God for a vision
On what should be my worldly mission?
I suppose the point of all of these
Is that with my life God I would please
That everything I say and do
Would glorify, O God, just You.
And so Dear God I pray that I
Might help the world to glorify
You alone with every thought and deed
And in others plant Your Holy seed,
Your Word of love and transformation,
That you give so freely to every nation.
O God, I pray that I could start
To every day just do my part.
For one thing that I know for certain
There will surely be a final curtain.
Then You will ask what You already know
What we prayed and did against the status quo.
© 2015 Michael T. Miyoshi