words by Michael T. Miyoshi
music by Michael T. Miyoshi & Todd Namba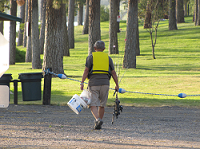 I tried to write a song to say
How much you meant to me
A song of love and happiness
That I'd sing joyfully.
It would be a song from all of us
From deep within our hearts
A song to say more than your memories
Will live within our hearts.


But when I think of all the family
And friends you left behind
I can't hold back the flood of tears
And sadness fills my mind
The tears of grief are not for you
But for the rest of us
For now we have just memories
Instead of you to hug.

I tried to write a song today
To say how much you meant to us
But words alone can not convey
The way you've touched each one of us.
And as I tried to write a song today
All I could do was cry
So the last thing that we give to you
Is this last good-bye.


©2004 Michael T. Miyoshi & Todd Namba

© 2016 Michael T. Miyoshi
Mamas love their children like God loves each of us
They love them and protect them with every ounce of their strength and love
They give them hugs and kisses morning, noon, and night
When mamas love their children everything in the world is right
Chorus:
Mama, thanks for giving me all your love
Thank you for showing me God's love from above
Thank you for loving me no matter what I do
Mama I've got to tell you I love you so much too
Mamas love their children no matter what they do
Even when kids behave badly a mama's love is true
They say a prayer for protection every time kids say "Goodbye"
And they don't breathe or sleep until they come again and tell her "Hi"
Chorus
Mamas love their children and 'though daddies love them too
Kids seem to love their mamas more than dads about times two
And 'though dads love their children like God loves each of us
Kids still run to their mamas when they need kisses and hugs
Chorus
© 2003 Michael T. Miyoshi
It was just a look that you gave me from across the room
I just knew that I had to meet you real soon
We were just kids in a classroom but I knew right then
You'd be my woman and I'd be your man
It was just a word that you said I think it was "Hi"
You were saying it as I walked on by
I fell over my own feet I didn't know what to say
I couldn't believe that you said "Hi," that day
It was just a touch on the hand as we walked side by side
But I knew right then that you'd be my bride
Your touch was electric my heart skipped a beat
I didn't know it was love but I knew you were sweet
It was just a kiss on the cheek to end our first date
Dinner and a movie that I thought were great
It's been twenty years now we still walk hand in hand
I'm so glad you decided that I'd be your man
Bridge:
It was just the look that you gave me that said "How do you do?"
The words, "Hello darlin'" to say "I'd like to meet you"
A touch on the hand let me know that you liked me too
It was just a kiss on the cheek that said, "I love you"
You told me one day that you knew it was me
That first day I saw you in Geometry
Our courtship was slow to make sure it was right
You sealed it with a kiss when you kissed me good night
I've thought lots about it since you told me your plan
It almost seems like I was just clay in your hand
But I've watched our three daughters do it to three young men
All I can do is shake my head again and again
© 2003 Michael T. Miyoshi